Take Your Art to the NEXT LEVEL
GoodMoeJo Academy is an online education hub designed and created by me! A compilation of all my experiences over the past 10+ years, put together in an easy-to-learn format for your benefit. Whether you're an artist that's self-taught, just starting, or a hobbyist– These courses will help take your skills and artwork to the next level so you can create the art that you want. 
Confirmed courses for GoodMoeJo Academy
Intro to Character Design for Cartoonists and Illustrators
Comic Making for beginners: Clip Studio Paint + iPad
Finding Your First Client as a Freelance Artist
I plan to share everything I've learned! I'll include:
 Everything to know on Drawing a Figure

 Finding and Perfecting Your Style that is Unique to YOU!

 -Step-By-Step instructions on Comic Making




Benefits of Webcomics vs Self-Publishing




Pro-Tips on Making Your Art Your Career




How to Start Taking Commissions




…and so much more!
Each Course will include many learning tools and materials!
PDF sheets proving step-by-step instructions
Tutorial downloads, both pdf and psd formats to study and pick apart
Video and Audio recorded lessons
Worksheet downloads (blank and filled out) for practice/study
Discord Community to discuss and learn with other students!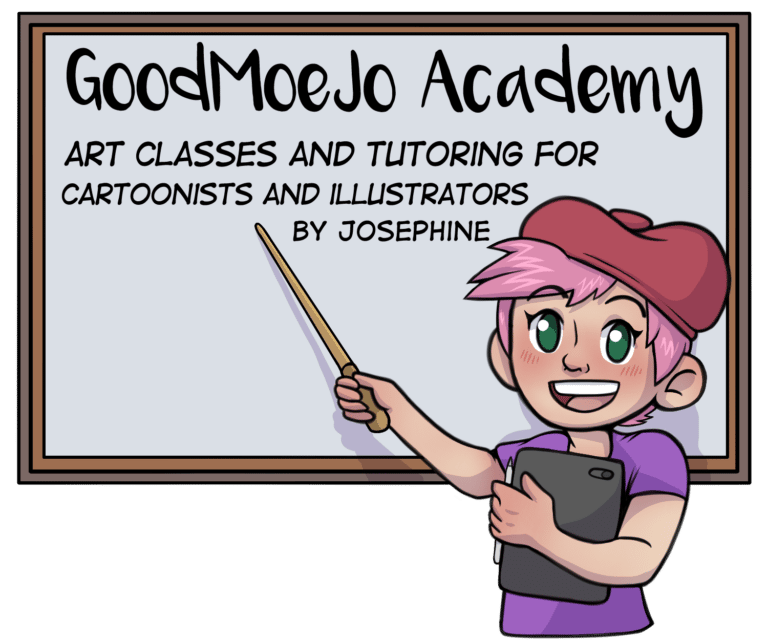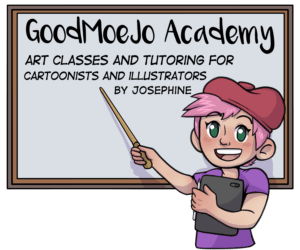 GoodMoeJo Academy is Coming Soon...
Sign Up to Receive Updates on This Project